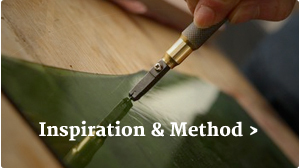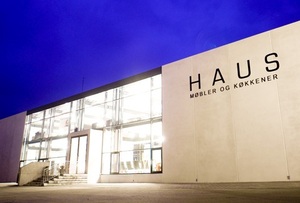 My working method
My material is American artistic glass, Bulls Eye and German artistic glass, Artista. I import the glass in large sheets wich I process with diamond cutter, saw, grinder etc.

During twenty years of experimenting with glass I have developed my own method and form of expression.
I tell a story.
I "paint" with pieces of glass, cut it into shapes and colours and add it to my palette like brusch strokes!
-       so all my art pieces is: one-of-a-kind-objects.
---
Statement from director Bjarke Hansen, HAUS, Herning, which has permanent display of Agnethe Maagaards art.

Unique art experience
"Personally, I think it's great!"
Bjarke Hansen from HAUS in Herning is excited about Agnethe Maagaard's art.
"It's rare we have contact with the great artists that still lives, the myth is that today artists have died before they could live off their art - Agnethe Maagaard is the exception."

Bøvling – Herning – New York
On the whole, Bjarke Hansen believes that what Agnethe Maagaard has achieved is worth telling about, in connection with the exhibition in New York Agnethe Maagaard put a note on the door in Bøvlingbjerg that anyone interested were welcome at the reception in the United States and to Agnethes surprise 8 people from Lemvig show up on the day!
"She can get people out of the house, from Lemvig to New York!
At times it can be a challenge to get people from the area into Herning, but if Herning is outskirts of Denmark, what then is Bøvlingbjerg? Do we start over?
So mayby we should see the outskirts of Denmark in a slightly different perspective!

Bjarke Hansen continues, "We think it's fun to have someone from over-the-edge.
Agnethe Maagaard show with her art, her Jutland deliberation and indomitable will and enthusiasm, it's just about moving beyond the curb - to seize the opportunity. "

Exhibits at Haus, Herning
Agnethe Maagaard's art is of a quality that matches Haus' other ranges, and Bjarke Hansen explains, "Personally, I think it's great! We would like to help kick it underway. She is part of us and someone we want to support. "